Sugarin+ Stevia 4.8kg
Product Code:
ST4.8k
Availability:
In Stock
Price: AU$103.90
Ex Tax: AU$103.90
10 x 480g pack
What is Sugarin+?
Sugarin+ is Sugarin ( Erythritol )infused with Stevia. This provides a 100% natural sweetener, as sweet as sugar. Sugarin+ combines the sugar consistency of Sugarin with the great taste of Stevia. Both Sugarin and Stevia are near zero calorie products, and Sugarin+ does not have any effect on the blood pressure and does not cause tooth decay! Suagrin+ great for coffee and baking use.
Benefits of Sugarin+
Zero Calorie (0.37cal)
Zero G.I
As sweet as sugar
High Digestive Tolerance
Safe For People With Diabetes ( does not affect blood serum glucose or insulin levels)
Does Not Cause Tooth Decay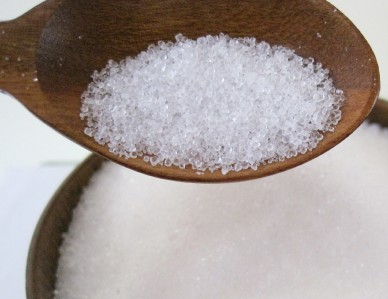 White Granules
Write a review
Your Name:
Your Review:
Note: HTML is not translated!
Rating:
Bad
Good
Enter the code in the box below: